Community Services
These services of NKN have been developed with an aim to benefit the larger community of NKN users. The individual institutes are responsible for development of these services and are also operated and maintained by them. Community services are initiated with a non-profit motive and objective is to cater to issues that are or will be faced by the wider community. The focus area is the common problems faced by a pool of users and provide them an easy access to tools and technologies through a centralized mechanism. The delivery mechanism for these services is primarily cloud based technology which allows us to disseminate it to a larger audience within short span of time.
Countrywide Virtual Classroom: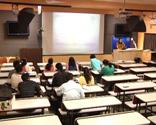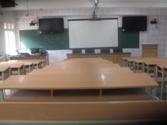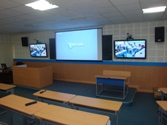 The NKN is a platform for delivering effective distance education where teachers and students can interact in real time. This is especially significant in a country like India where access to education is limited by factors such as geography, lack of infrastructure facilities etc. The network enables co-sharing of information such as classroom lectures, presentations and handouts among different institutions.
Collaborative Research: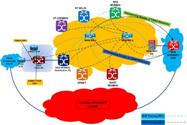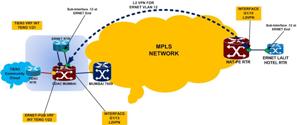 The NKN enables collaboration among researchers from different educational networks like GLORIAD, TEIN3, GARUDA, CERN etc. NKN also enables sharing of scientific databases and remote access to advanced research facilities.
Grid Computing: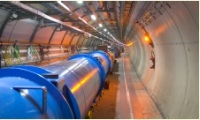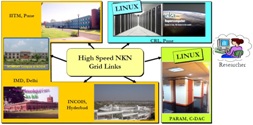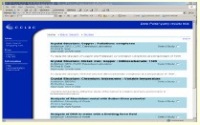 The NKN has the capability to handle high bandwidth with low latency with a provision overlay grid computing. Some of the grid based applications are climate change/global warming, science projects like Large Hadron Collider (LHC) and ITER. The NKN can be the platform to realize many such innovative applications. The Garuda Grid has enhanced its power and stability by migrating to NKN.
Virtual Library:
The Virtual Library will enable sharing of journals, books and research papers across different institutions.
Sharing of Computing Resources:
High-performance computing is critical for national security, industrial productivity, and advances in science and engineering. The network enables a large number of institutions to access high-performance computing to conduct advanced research in areas such as weather monitoring, earthquake engineering and other computationally intensive fields.
Network Technology Test-bed:
NKN provides a test-bed for testing and validation of services before they are made available to the production network. NKN also provides an opportunity to test new hardware & software, vendor interoperability etc.
e-Governance:
The NKN will provide high speed backbone connectivity for e-governance infrastructure such as data centres at the national and state levels, and networks (SWANs). The NKN will also provide massive data transfer capabilities required for e-governance applications.